Nerdy Mom's Homepage
>
Logo Design by FlamingText.com

Welcome to my site on the internet! I got a lot of time for thinking while my son does toddler stuff. So here are my thoughts.

I update all the time! My site may not be a designers dream, but I am always adding new content!

Content Directory!
Falcons/Hawks
I would like to have a hunting bird. I don't know much about falcons/hawks but I know a thing or two about crows. I don't think crows would go for it, they need to have a social group.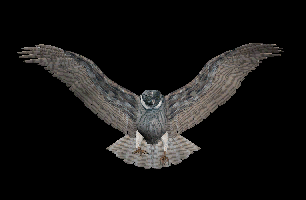 Things I am thinking about lately
I been meaning to get an exercise bike to lose some of this baby weight and I got one at the thrift shop for 35 euros and it's real nice and apparently it goes for like 600 wingwangs, so that's a steal.
I just today realized that the title "The Most Dangerous Game" refers to the fact that the 'game' is the most dangerous, like game as in quarry or the target for hunting, and not 'game' like it's a sport.
I'm going to have to dust off my sewing machine and make some face masks it looks like sooner or later.
The government releasing UFO footage and saying they don't know what it is and no one cares.
Different kinds of flour. I bought a bunch of different grades of flour from a mill and I am looking forward to using it make bread.I even have learned how to use fresh yeast.
Hot wax as a sex thing :3 Or not even as a sex thing. I used to stick my fingers in big wax candles and I liked it. It's not turning me on I don't think. Wanna stick my fingers in wax some more.
They don't make video games based off movies anymore. They used to all the time and one of the first PS2 games I had was the Mummy Returns.
My neighbor washes her VW van like all the time. I see her and I wonder what she does that makes it so dirty. Maybe she is just bored. UPDATE- I saw this morning that someone was looking at it in the driveway. She was trying to sell it! Mystery solved! Wrap up another one for my detective skills.
I wish they had taught me HTML in school. It would have been very useful. They don't push girls into that stuff though, or at least they didn't when I was in school. I also liked metal shop. Is it to late to become a welder?
Sign my guestbook!

This page hosted by
Get your own Free Home Page