Logo Design by FlamingText.com

The following recipes are straight outta my brain. I hope you enjoy them if you try them.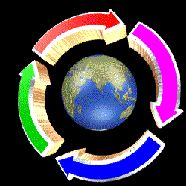 If you can, and most people can, you should be composting your kitchen scraps-fruit and vegtable trimmings and egg shells! We shouldn't be throwing more and more garbage into landfills, especially when it can be used to fertize your own plants!
Sweet Beets n Feta
Beets are an underutilized vegetable. This is a nice side dish for fried meats.
5 precooked beets
half a cup feta
1 onion
honey
thyme
olive oil
salt and pepper
Dice up the beets and feta and onion, then mix into a baking dish. Drizzle with tablespoon of honey, half a tablespoon of thyme, and a tablespoon of olive oil. Sprinkle with salt and pepper. Mix to cover, then bake at 300F for 45 minutes, stirring every 15 minutes to ensure that roasting is even.
Fancy Fucking Salad
I was inspired to make this salad based off something Tyrion ate in ASOIAF. I'll let you decide how much of each ingredient you want, but the spinach should be the bulk of it.
Raw spinach
Dried cranberries
Green onions
Blue cheese
Smoked almonds
Oil and vinegar for dressing
Chop up the spinach, cranberries, green onions, blue cheese, and smoked almonds. It's important to chop up the spinach. Toss with oil and vinegar. I like to use unfiltered olive oil and balsamic vinegar.
Stay Home Saltines
I came up with this when I was home sick one day in middle school. I still have it as a snack every now and again.

Saltines
Margarine
Dried sage
Salt
Spread the margarine on the saltines and sprinkle with sage and salt. That's it. I was in middle school, I don't know what you expect from me.
Healthy Rum and Coke
This is a cocktail you can get sloppy on and feel good about it in your body.
Rum
Zero Cola
Frozen berries of your choice. I like cherries and raspberries, but blueberries or strawberries are an option as well.
Lemon juice
Put the frozen berries in a glass, then squirt in the lemon juice until they are all lemony. Then add the rum to cover the berries (I like a strong drink!) and then the soda.
Cool Cucumber Salad
Need a simple salad? This one fits the bill.
One cucumber
1/4 cup White Vinegar
Tablespoon Dill, dried or fresh, but fresh is best
1/4 tablespoon White sugar
Cut the cucumber lengthwise, then scoop out the seeds with a small spoon and discard. Chop up the cucumber into crescents. Mix up the vinegar, dill and sugar. You can add a bit of black pepper if you please. Pour the vinegar over the cucumber, then let chill in the fridge for a few hours before serving. Great with grilled pork.
Healthy Mac N Cheese
Just put some vegtables in with the pasta. It's not hard. Cauliflower is good for this, as is bell pepper or zuchinni Also, don't refer to it as hiding or sneaking vegtables into food for kids. That's screwed up. That promotes a bad relationship with food. Don't lie to kids about what's in their food.
Crunchy Broc Salad
The flavors of these ingredients pair reall well together. I can't take all the credit for this, my aunt made a similar salad years ago and this is my own recreation of it
One head broccoli, chopped and uncooked!
Two or three strips of cooked bacon chopped up
Half a cup of finely chopped onion-red onion is best but white is also ok
Half a cup of raseins
Quarter cup mayo
Juice from a lemon
Two teaspoons white sugar
Dash of vinigar
Salt and pepper

Mix together the first four ingredients, then in a seperate bowl mix togther the last five for the dressing. Put the dressing over the salad, then put in the fridge for a few hours. It's best to make this round lunch if you want to have it with dinner.